As titled, here are 3 bugs in Eternity Port. There are no other mods running. My ship is a Spartan.
1.) Attempting to use the jettison hack always fails and causes a debug message. This appears to be unaffected by current CDM shard AI level or type of station targeted. It looks like this: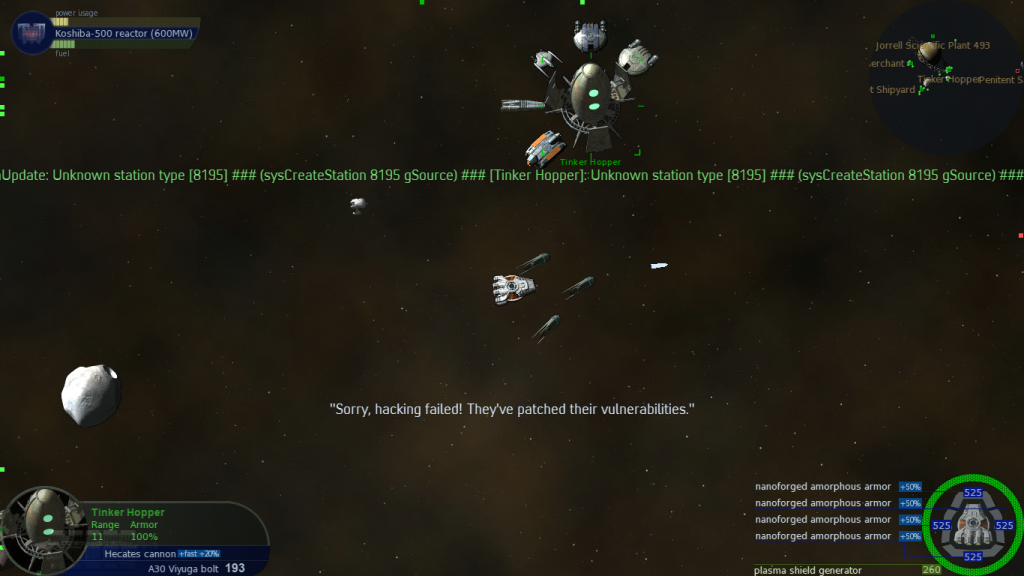 2.) The outlaw miner spawns in low-level systems are excessive. Even one ton of revealed ore on the map triggers waves of borers and hammerheads. When the revealed ore is inaccessible, the waves never end, and huge swarms form. It ends up looking like this: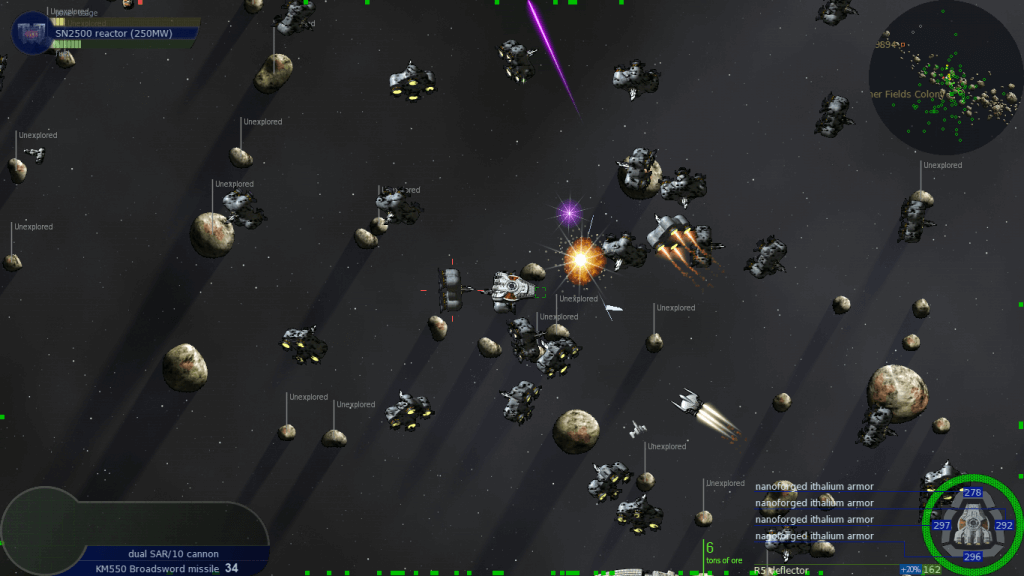 The revealed ore is at the bottom right of the screen, wedged behind an agricultural station.
3.) Nanoforged Amorphous Armor has a regen tag but does not actually regenerate.
Good day/eve!