I thought it'd be a good idea to create a concise set of instructions for TransData that can be pointed to whenever somebody asks what it is, how to use it, etc.
And so, here they are

Table of Contents
1) What is TransData?
2) Where is TransData?
3) How do I use TransData?
- Basic function
- How to use switches
- Switches list
4) Credits
1) What is TransData?
As described by the Transcendence website, TransData is:
"a command-line utility that outputs tables for the items, ships, and encounters in the game."
As explained later, it performs many functions.
2) Getting TransData
To get TransData, download it from the
Downloads
page on the Transc website. It's highly recommended that you unzip it to the folder Transcendence is located in - it's no use to you anywhere else.
3) How do I use TransData?
-
Basic function
Currently, I only know how to work TransData in versions of Windows from NT to Vista - help with others would be a greatly appreciated. Screenshots are from Windows XP.
First step - go to the Start menu, click 'Run...'.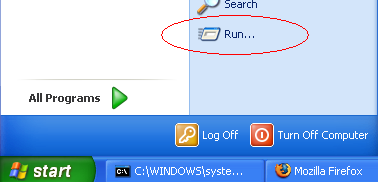 Then, type 'cmd' (apostrophes omitted), and either press enter or click 'OK'.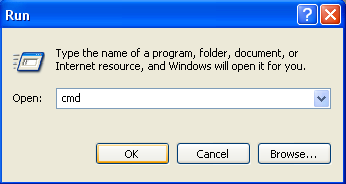 Now that the command prompt is open, cd (Change Directory) to the folder where you have Transcendence. I keep Transc in a folder on my desktop.
-
How to use switches
There are a variety of switches that TransData uses. To use a switch, put a space after TransData in the command prompt, then put the switch, like so (/decompile used simply as an example):

-
Switches list
Here is a complete list of the switches TransData uses, and what they do:
/?
- Gives a short list of the switches TransData can use, giving brief explanations on what they do. Since you're reading this guide, you don't really need this switch.
/armortable
/decompile
- This is probably the only switch you're going to use, this switch decompiles all the game files (sound, images and .xml files) and puts them in a new folder called 'TranscendenceSource' in your Transcendence folder.
/encountertable
/entities
/h
- (See first entry)
/help
- (See previous)
/itemsim
/itemtable
/randomitems
/shieldtest
/shiptable
/simtables
/stationfrequency
/stats
/systemlabels
/systemtest
/topology
/wordlist
4) Credits
Credits go to me for beginning this little project thing, betelgeuse for the switches list, and several others for your generally helpful chit-chat (Desolator, Ttech, lbm).